Jaguar and love.. what two things go together better? If you're like most people, you have many memories of love... and the Jaguar. Now you can re-live those wonderful memories with the all-new Jaguar Love Songs CD. Featuring such hits as:

Rayman's Fairy by Ru Paul
Eternal Game
It's an Iron Soldier Prom
Ultra Yak (a story of a man and his livestock)
Long Time Coming a duo by Scott and Stephanie
Baby Baby by The Alien Queen
Turn the Jag Off by George Michael
It's a Bird's Life by Doug
Black Cat by Janet Jagson
Head Over Feet by Humanoid
Skylar's Seduction (Where did you learn to kiss?) by Sinead O'Connor
...and more!
And of course no Jaguar love song compilation would be complete without the flute solo Brotherly Love by Jack Tramiel!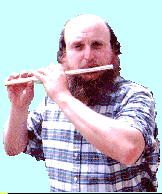 Quantities are limited, which means we can charge you as much as we want. $39.95 sounds good.